So, ever since seeing Mondo Guerra's black and white graphic sheath mini on Project Runway I've found myself craving something in the bold crisp Mod look.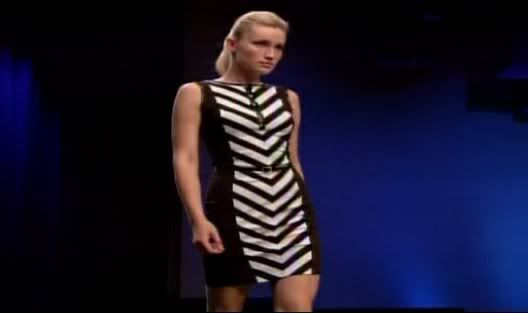 Now, while I have yet to find that perfect Guerra duplicate for use as my little date dress, I do have in my arsenal a fabulous woman by the name of Jessie who tosses me a heads up whenever she sees something she thinks is up my alley, like these fabulous little color blocked bangles from Madewell: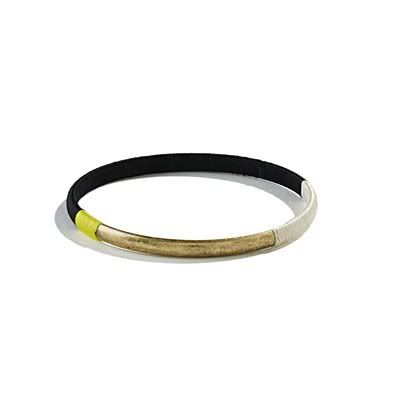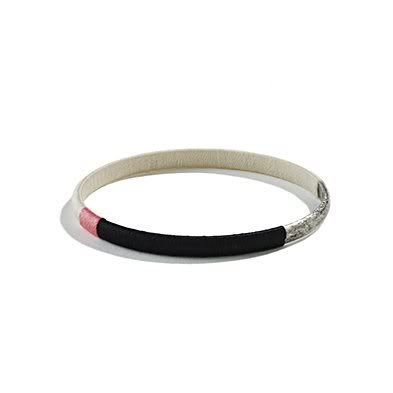 They were on sale over the weekend so I snagged them up on the cheap, but even for regular price, they're def still affordable. I ended up getting the parakeet and flamingo and nearly flipped when I came home to find them on my doorstep.

They're thin enough to stack and feminine without going into girly territory, which is something I try to avoid on the whole. There's something a little too Lolita about a grown assed woman trying to dress precious and this completely fits the bill.