Between a couple of gift cards and about eleven-teen billion hours of overtime, my Christmas gift to myself was realized: I ordered my Kindle 3G.

Now, I love my Sony Pocket, but 10 months later and it's already full and the Sony store is a bit limited in what it can and can't do. Ergo, a Kindle is the clear successor to the throne.

However, one of my favorite things about my Pocket was the protective skin I found for it. So while I eagerly await the arrival of my new gadget, I've been spending my day off surfing around for a new skin for it.

Some of my favorites so far are coming from Decal Girl: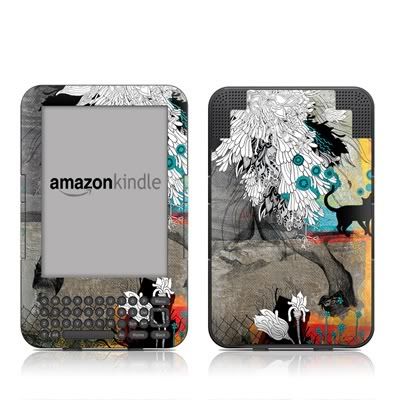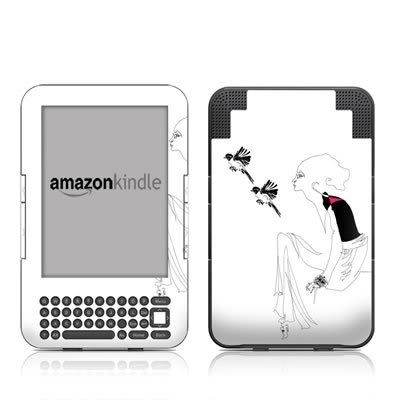 At $15 a piece I can always buy one now and change my mind later. Also, the same website has heaps of skin options for all sorts of different gizmos. Cell phones, laptops, ipods, what-have-you. So have at it and I'll get back to adding ebooks to my wishlist.