I'm fair skinned and I live in South Florida. This, my friends, can be a recipe for disaster. I'm only 26, but I don't want to walk around looking like my skin is made of a walnut shell like I see some people sporting down here. So skin care is one of the few grooming things I truly get fussy about.

I lucked out where skin was concerned as a teen, at least when you compare my occasional stress pimple to my brother who all but took a jack hammer to his face in an effort to tame acne. He grew out of it and looks awesome now, but all that low maintenance as an adolescent has left me a paranoid twenty-something afraid that I won't be able to keep all that up.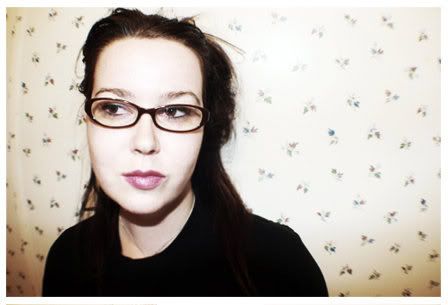 For as long as I can remember, my mother has always sworn by two products: Oil of Olay and Noxzema. According to her, this is all you'll ever need. While these two products might not work for everyone, she has a point, you don't want to go too ape shit with product which can over stimulate and aggravate your skin. It's best to pare down to as few as possible.

(On a side note, Olay dropped the "Oil of" part of their name a few years back, but I'll probably always call it by the original. Also, Noxzema makes for fantastic sunburn relief, as many a fair dame has figured out over the years.)

That said, even though I get a little OCD about how I do my beauty routine, I really only use a few products. The most important being daily moisturizer with sunblock and a face wash with a very light exfoliating scrub that I use no more than twice a week, both are Olay products.




1.Olay Total Effects Refreshing Citrus Scrub $9

2.Olay Complete All Day UV Moisturizer $7

I've always been really satisfied with the results Olay's given me and I'm kind of curious to try out some of their other products the closer I get to my 30s.Their website also has a little custom questionnaire that will give you suggestions from their product line.

One other thing that makes me feel a little more secure in the battle against skin damage is wearing sunglasses whenever I'm in the sun. The skin around the eyes is notoriously delicate and one of the first places aging becomes evident. Personally, I favor the giant Jackie O style sunnies, but really, any kind of UV protection is going to be good for both your skin and eyes themselves.

On a side note, I freaking love Halloween. So I pretty much blew a gasket when I finally found some spooky inspired nail art at Walgreens the other night: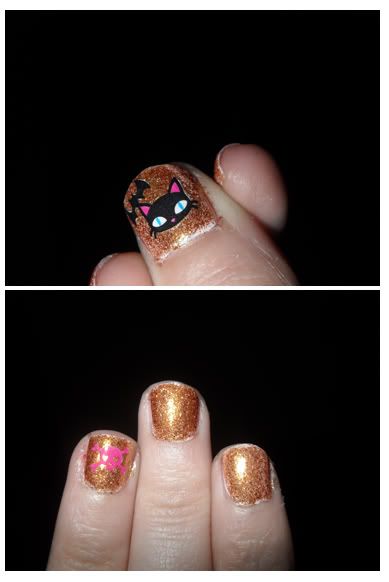 They're from Kiss and run about $2. I paired them with glitter gold nail polish in All About You from Sinful Colors, which is also about $2. They're tacky and amazing and I love them dearly.