While chatting up a friend of mine, we got on the subject of what we would buy if handed a $100 and told we could only buy a piece of jewelry with it. Now, other than my year long wish to get a black kitty cat with a pink butt hole from Swarovski, there have been a few things lurking in my jewelry folder that I'd rather lurk in my jewelry box:

I love that natural stones are making a come back. Especially bold ones. And the science geek in me is damned sure in love with this tektite and silver ring from elseetee2 ($90):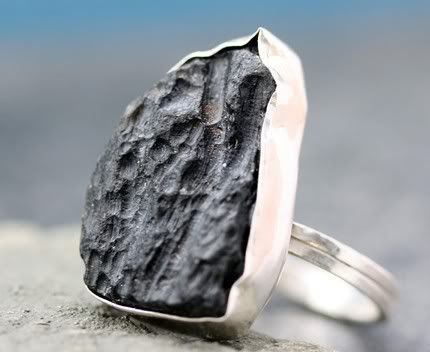 $90
(Tektites are pieces of natural glass that form due to meteorite impacts.)

I'm fascinated by how absolutely predatory this high polish ring from Leviticus is. It's pretty much dinosaur-tastic ($94):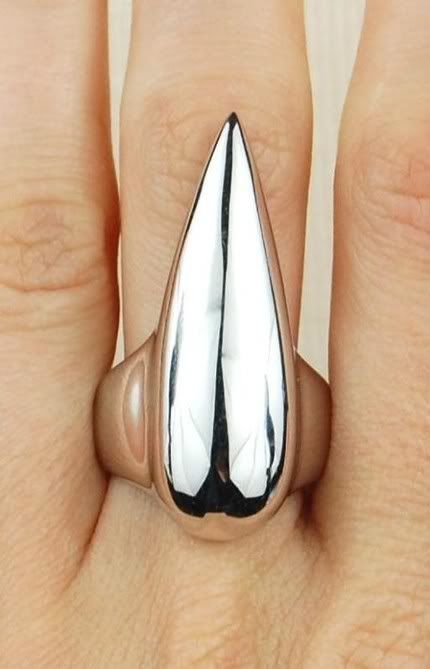 Now, I'm aware that the next one on my list is a little over the $100 budget, but it'd totally be worth selling some lemonade to get any of the beautiful pieces available from Pyrrha ($134):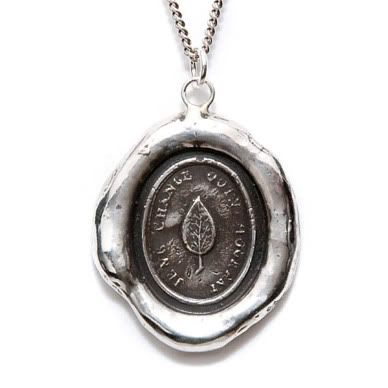 Their talisman pieces are all castings of old wax pressings and the chains come in a surprising variety of lengths. They actually remind me of the antique Spanish coin my father wears constantly. All the more reason to love it. Especially with the beautiful phrases they offer- the one shown reads "Je ne change qu en mourant" I change only in death..

Now, the last one I could actually buy three times over with our crisp old Benjamin and share with friends. At $35 a pair, these cement pearls are a fantastic alternative to the WASP standby. My partner in fashion crime, JP clued me into these amazing little studs from Metsa:



Over time and exposure these little darlings actually change colors rendering each one entirely unique to the wearer.

So completes my foray into maybe-if-I-had-some-dough. Of course, if you'd love to put a smile on my face I wear a size seven ring and prefer a 20 inch chain for my necklaces. Just saying.