So, I'm a little obsessed with Helen Marnie from Ladytron. And when I say a little, I mean as much as the day is long. She's effing fabulous, with her Peter Pan Wednesday Adams style dresses to her synth-mod edge and giant blue eyes, I wouldn't mind pilfering from her wardrobe every damned day of my life for now and always.




The basic components of this look are, of course, the before mentioned Peter Pan dresses as well as well matched separates that look like they marched right out of the late 90s. Its a look where it's best to keep it simple and strong. The pieces themselves are strong so it's not necessary to pile on gobs of accessories.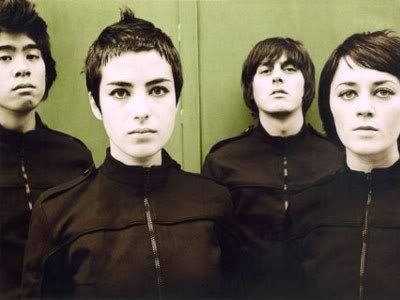 In the end I came up with two separate mock ups that I based on Helen's look: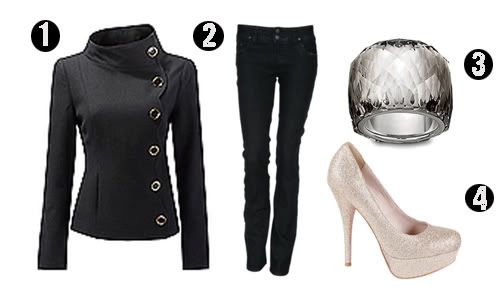 1. Black side-buttoned jacket with bold hardware from Fever London $76.
2. Black skinnies from pretty much anywhere.
3. Swarovski Nirvana ring in Black Diamond. $190.
4. Steve Madden Caryssa glitter stiletto, $89. I actually own these same shoes in the Blush suede version. Holy hell, I love them. I have a personal unrealistic goal of owning it in every shade available.



5. Peter Pan collar dress from Oasis $40.
6. Maybe it's my South Florida upbringing, maybe it's my vampiric nocturnal behaviors, maybe I just look fan-fucking-tastic in them, but I love, love, love over sized granny glasses. Asos $17.
7. These are actually the Steve Madden Caryssas that I already own and they've become a huge element to my current wardrobe. The Blush actually comes across as a neutral and is great alternative to my usual grab for black.
8. Black tights. I'm pale. I'm a former angsty teen goth. I hate my legs. Ergo, black tights are the perfect solution. $7 at Target.