Y'all, meet my gran. Five feet and one inch of pure, unadulterated Southern batshit insanity. I adore her.
I always remember my gran being a total clothes horse. She always had a bulging closet and a jewelry box fit to blow. She has always been a total class act, if not exactly classy. Note the cocktail in hand and the gun rack on the wall: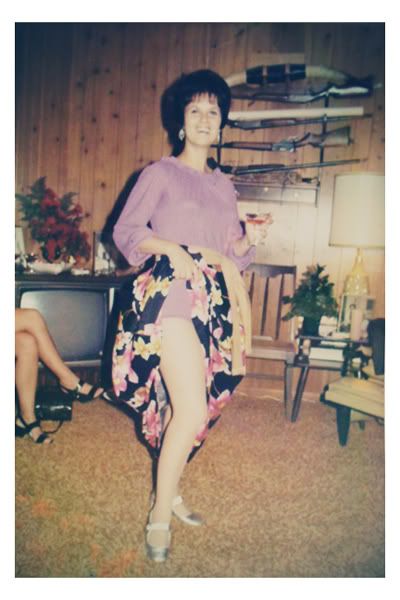 I have so many amazing pictures of her through the 60's and how consistent her style was all through that decade.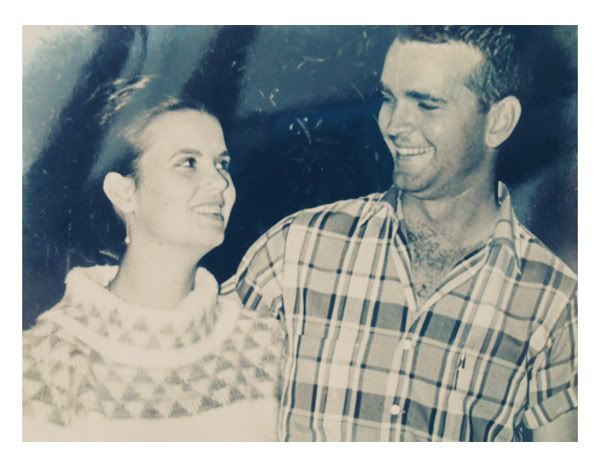 With her short little bouffants, sweaters and, then revolutionary, bikinis she had her own look and she didn't give a fuq.