There was a time where I wore nothing, and I mean
nothing
, but jeans, jeans, and even more freaking denim. They're easy and they're such an ingrained part of American culture that they sometimes end up convincing us they're the only option.
While I'm still whole heartedly committed to breaking the ever loving shit out of my favorite pairs, I'm working on correcting my previous views. There do exist other options.
My favorite new causal fall back at the moment is cotton skirts. I've been buying them up in both simple and bold looks. Stripes, polka dots, plain. I even have a skirt of blue houndstooth. I live in South Florida and cotton breathes, is easy care and I don't feel like I'm trying to overdress when what I'm aiming for is to just feel relaxed.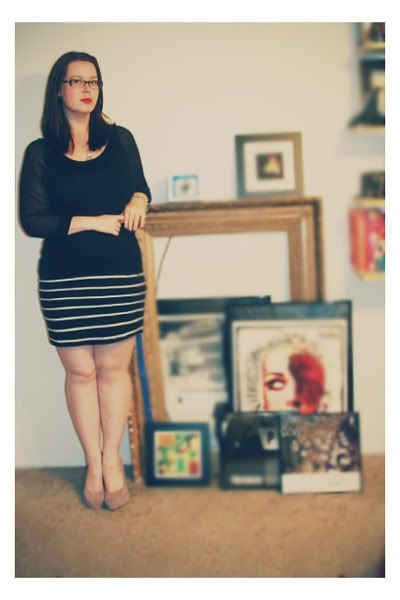 I'm sort of in love with this black and white skirt. The top actually has sheer sleeves, which is a novelty to me and I think the blush suede Steve Maddens worked out pretty well with the little get up. I ended up wearing this to go see the remake of The Thing with my bro. We're both a couple of sci-fi junkies and John Carpenter's version of the film is one of our all time favorites:
The films are actually based off of a short story by John W. Campbell called "Who Goes There?" and is essentially the grand daddy of all the parasitic horror tales to follow (Alien, The Ruins, etc) and also inspired one of my favorite episodes of The X-Files. Plus, how amazing is this book cover?