While in New York I snatched up this A Place to Bury Strangers shirt at The Kills concert (which, by the by, amazing fucking show) and ever since it's been getting plenty of play from me. I wear it while doing ballet. I wear it while running errands. I wear it while schlupping around in front of my Xbox. I'm wearing it right now.
What can I say? It's a band shirt and band shirts are pretty freaking great.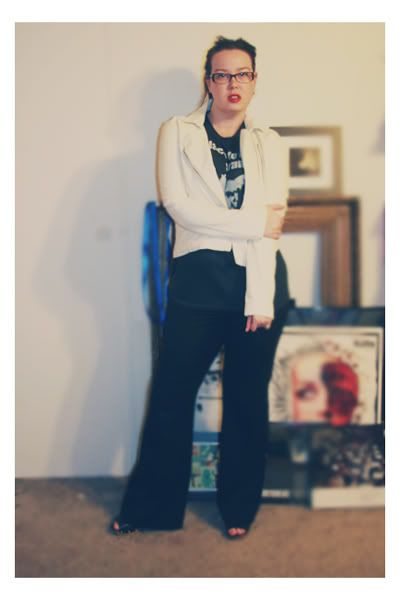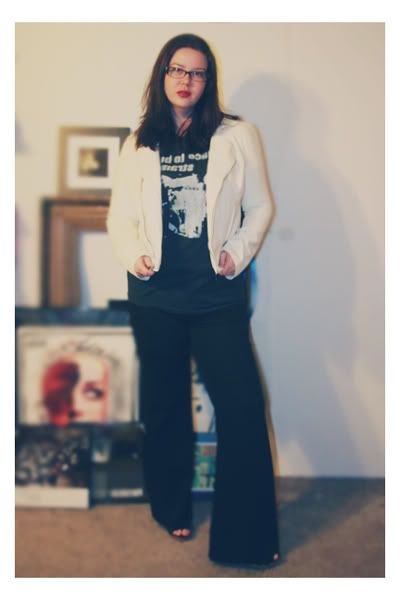 The temperature around here has been floating around 78 the last couple weeks, which, to us tropical types is hot cocoa and leather jacket weather. Truth is, I have just been waiting months to run around in this jacket and I'm hellbent on getting as much use as I can out of it before it has to be put away for another 11 months.
Also, how cute and tiny is my Diana mini? It's obnoxiously adorable. Can't wait to get the first rolls of film back on it.