So let's not beat around the bush. My arms look cray cray in this picture.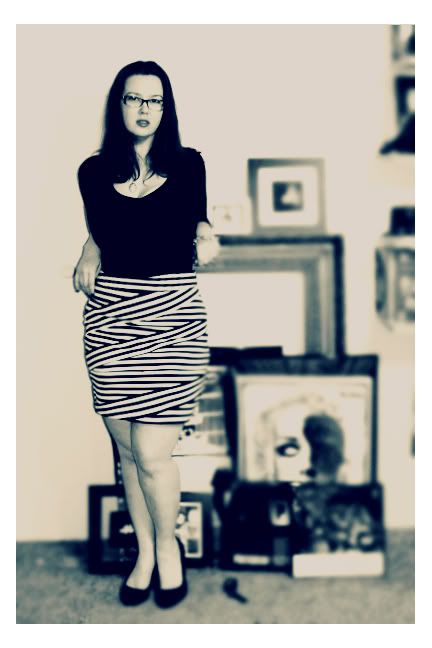 The problem is, I am forever doing this with my arms. For some reason my default is to lean back and prop myself up like I think I'm some kind of vixen in a James Dean flick when the reality is I look like some kind of bizzaro flipper woman from a Cronenberg low budget.
Maybe this picture will learn me not to keep doing that. It's not likely, but one can dream.
That said, I'm liking the look, which is simple as all get. Long sleeved v-neck with an awesome skirt I got on sale from Express during their Black Friday online sale. Black and white. Black and white. Black and white. Easy peasey.
The other week I found myself at the
Bear and Bird Gallery
here in Florida. They feature a lot of local and alternative artists and they have a cute little boutique filled with all sorts of stuff, which is where I found this kitschy little tin: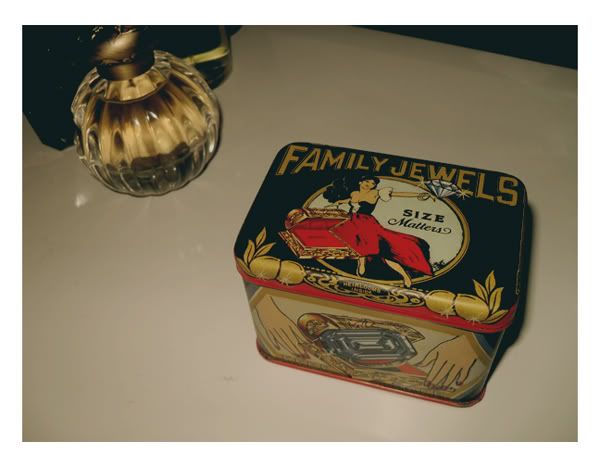 It immediately found itself my de facto storage box for all the perfume samples I collect, which is perfect because it holds a heap of them and keeps them dark, which is the trick to keeping perfume alive the longest.
Also, my bestie
Petra
went to see Dita perform live and snagged my this wonderful autographed photograph of her!