I have a bit of a thing for Alison Mosshart. I have a bit of a big thing for her actually.

When I was in high school and I'd run around in my band shirts and my ridiculous Jnco jeans, in my mind's eye, it was someone like Mosshart I really wanted to be dressing like.

Clearly, not a whole hell of a lot has changed.




Mosshart's signature look tends towards darks, band shirts, tight pants, flat ankle boots and, more often than not, a leopard print jacket. And needless to say, it's absolutely up my alley.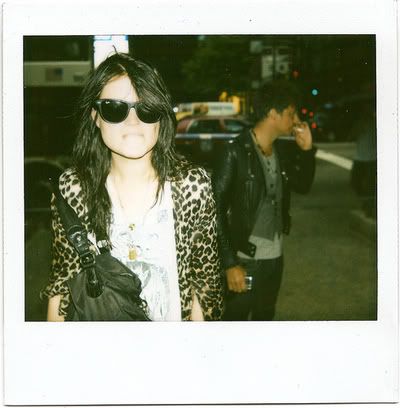 Truth is, the only thing I would substitute on a mock up of her wardrobe is the shoes, but that's only because I'm a heel horse. I honestly need them in my life.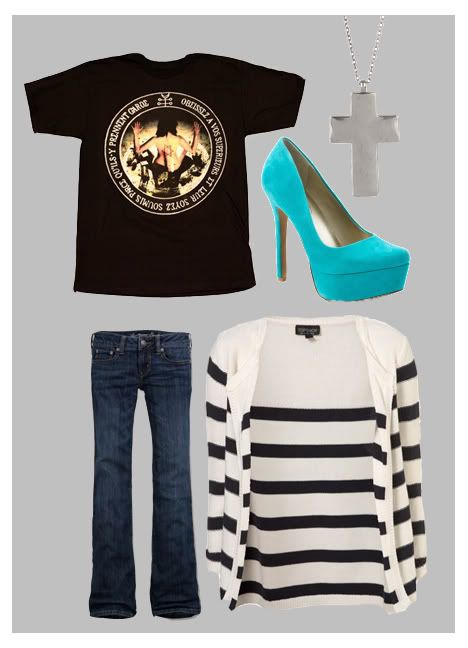 1. T-shirt from Sixpack France - $40
2. AE Boyfriend style jeans - $40
3. Silver tone cross from Forever 21 - $6
4. Jessica Simpson Waleo pumps in Miami Green suede - $90
5. Top Shop nautical stripe cardi - $130

All in all, it's a low key look, but as Ms. Mosshart proves, it's all in how you damned well carry it. The best accessory you are ever going to have is swagger.

The Kills - Black Balloon:


The Dead Weather - Die By the Drop:


And lest we forget a little animal print, may I present my nails for this week: