So, last week was apparently bargain week. I've been trying to behave myself with the shopping, but I ended up stumbling across some really good deals so I figured I'd share my haul with you all.

First off, I know. I know that I live in South Florida and we have approximately three cool weather days a year. Because of that it becomes a little hard to justify a leather jacket, faux or otherwise. But fuck it, when you find one for 17 bucks at Target, you snap that shit up.

I actually got a high five from the cashier when I brought this up to the register: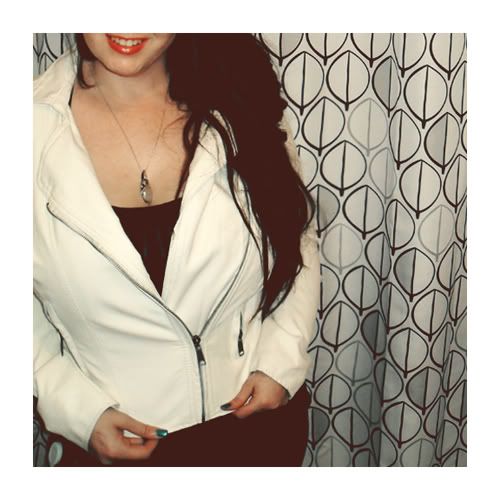 No clue when I'll actually have a chance to wear this, but I feel great knowing that it's now in my arsenal.

Same day I came across this fantastic little pocket mirror from Momiji for $5 at one of my favorite comic shops. It's just freaking adorable. I'd actually bought one for one of my best friends over the holidays and ever since I sort of wanted one for myself but they're always sold out. Well, that day they weren't. Score.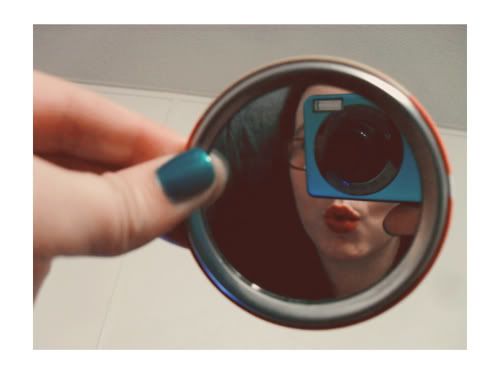 I'm sort of a freak for nail polish and manicures in general. I impulsively buy nail polish. Even when I'm in Bed Bath and Beyond. Buying a soda. Yeah.

Anyway, so apparently house goods stores carry Essie nail polish and the had a huge display of sale polishes that were from past collections and I finally found a bottle of Going Incognito. So stoked.



It's this gorgeous pine emerald green that looks great on a short manicure.

Lastly, another Target find. I'd had my eye on this one for a while, but it had been marked for $40 bucks for the longest time and I just couldn't commit despite zeroing in on it every time I went in the damned place. So when it dropped down to $25 I resigned myself to fate, grabbed it and marched myself up to the register.