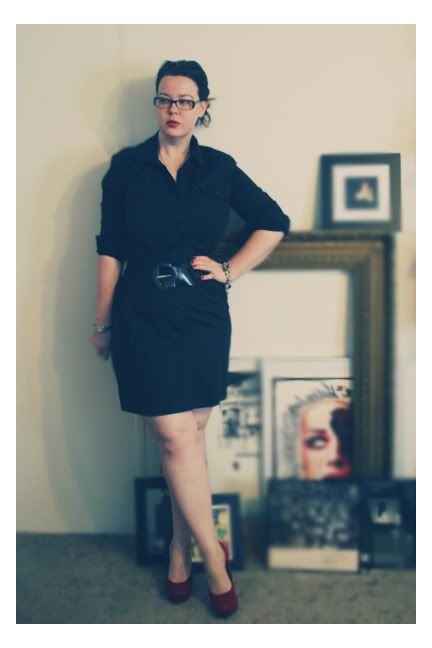 We're getting ready to move over here at Chez Sam and my favorite part of that is tossing out all the shit I don't need. No, seriously. I have a pathological fear of clutter. I like things to be tidy. I like things to be where I can find them. And I hate to be reminded of all the crap I've blown money on only to never actually use. Ergo, that crap gets donated.
However, doing so, you sometimes come across an old favorite you plum forgot about. Like the above shirt dress. It's seriously nothing fancy, literally just a black button down Oxford cut dress I think I maybe bought at Target years ago. Strap on a belt and slide on the cranberry suede stilettos I've been rocking lately and away we go!
If there's one female indulgence I'm guilty of it's nails. Now, my broke ass is too damn poor to be slinking off to the nail salon and I'm too squeamish to ever really be comfortable with a stranger touching me to really enjoy the experience. So what's a girl to do? Become a god damned master of the at home manicure. And have I mentioned I'm lazy? Cause I am. Lazy as a thing that's...lazy? See? Too damned lazy to come up with a proper metaphor.
My heart belongs with Sara over at
Cartoon Heart
when it comes to a love of quick, garish and tack-a-licious at home nail sets. Press-ons, nails strips, Buy 1 Get 4 amazeball sales from Zoya? I'm all over it, as you can see from my latest phalange incarnation.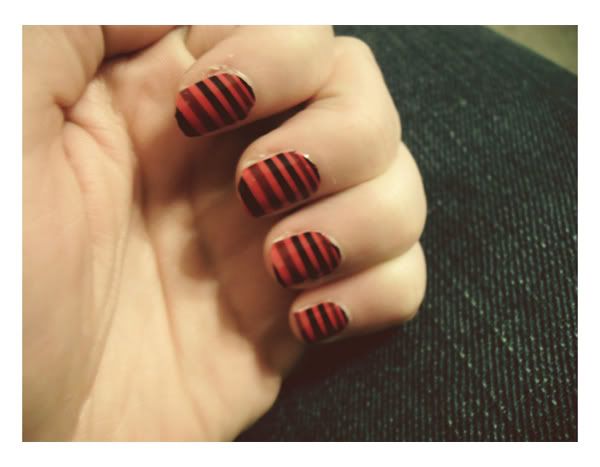 I used Sally Hansen's Salon Effects in Stripe-Tease. I've talked about these things before and really guys, they're fantastic and take about 20 minutes to apply. Perfect for catching up on an episode of whatever TV guilty pleasure you're falling victim to this week. Personally, I apply a quick coat of Seche Vite on top just to seal it and extend the life of the look just a little longer, but I've honestly always been impressed with the results of these little mani-in-a-box set ups.
Speaking of easy spruces, I recently got to see The Kills again, this time in Ft. Lauderdale. And of course, the first thing I do is hit the merch stand, because damnit, I like souvenirs. Scored me this awesome 10th anniversary academy style badge which I am planning on stitching onto a particularly comfy green cardigan I have: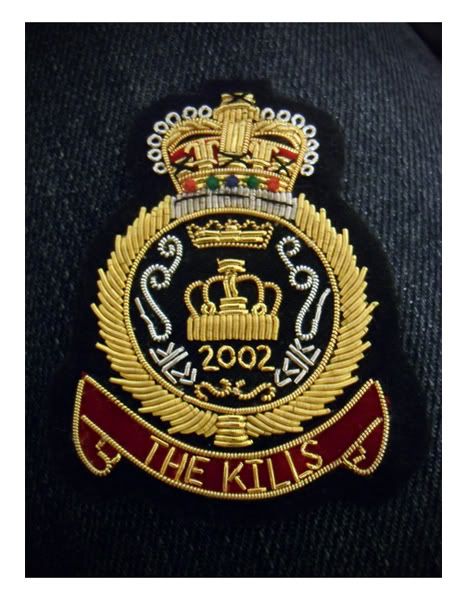 And can we just marvel at how amazing our seats were at the show for a minute? Look at Alison!